Oxbow Wagons & Coaches buys and sells several styles of fine horse drawn vehicles and offer many horse drawn wagons and coaches. Oxbow Wagons & Coaches stock includes parts, harnesses and a large variety of Western hand-crafted items.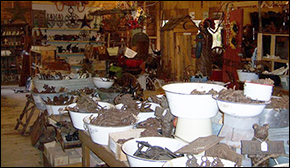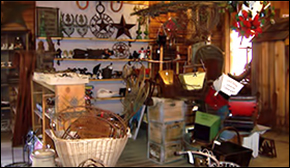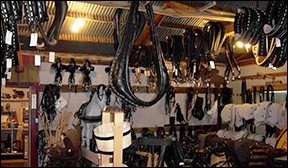 Horse Drawn Vehicles
Oxbow Wagons & Coaches (Oxbow Trade Co.) is proud to offer the very best in horse drawn vehicles for utility and pleasure. We are a family business located in the beautiful Blue Mountains of eastern Oregon. We relocated our shop and home to the West from Wisconsin.
Years of searching for the very best horse drawn vehicle parts allow us to consistently provide high quality, durable carriages, sleighs and wagons at reasonable prices. Many of the components of our horse drawn wagons are Amish-made, as are the harnesses we offer. Pride in craftsmanship is evident and we endeavor to instill the same respect to our work as do our gentle friends.
Visitors are welcome to tour our facility, however it is best to call in advance, especially if you are coming from a distance.
If you are looking for parts for a particular horse drawn vehicle, contact us and we'll do our best to help you. Our stock includes many, parts, some of which may not appear in these pages. Additional photographs of our horse drawn vehicles are available upon request and we encourage you to contact us about any particular vehicle, whether it is listed, or not. Let us know your needs.
Looking for a particular horse drawn vehicle, a unique business wagon, or? We attend Carriage Auctions throughout the country and often come across unusual pieces at these events, while many others come to us by word of mouth. We have put many carriage owners together with the unique horse drawn vehicles they were seeking. Let us help you through our "search and find" service. We enjoy attending the auctions, to find just the right piece to reflect an owner's needs or to advertise a particular type of business through an authentic vehicle of that trade. Recent referrals include a beautiful old Hearse for a funeral parlor, a Butcher's Wagon for a meat packing plant, a Lumber Wagon for a mill and a Gravel Wagon for a highway construction company.
We also appraise horse drawn vehicles. Our clients include estates, museums and private parties.
We consider anyone who likes horse drawn vehicles to be rather unique and have met many interesting people through our business. We sincerely appreciate your interest.